Auto Injury Chiropractor
Hablamos Español
Specializing in: Whiplash, Neck Injury, Back Injury, and other aches and pains from car accidents. Located at 891 Arcade St, St Paul.

BOOK YOUR APPOINTMENT AUTO INJURY CHIROPRACTOR

Whiplash & Neck Injury recovery. Treatment for back pain, shoulder injuries, headaches, and more.
AUTO INJURY WORK INJURY CHIROPRACTOR
Sprains & Strains treatment. Treatment for slipped discs, knee injuries, aches, and pains.
WORK INJURY MASSAGE THERAPY
Therapy for decreasing muscles spasms and realigning scar tissue to reduce inflammation.
MASSAGE THERAPY
Auto Insurance Covers 100% of Costs

No out of pocket payments will need to be made.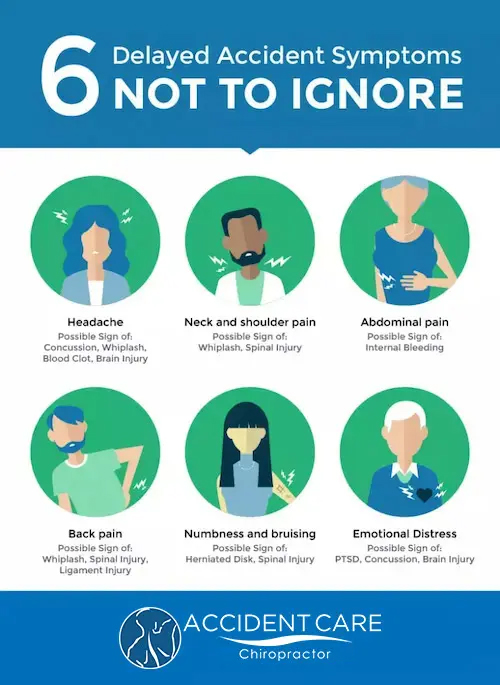 We Offer Extensive Treatments for Auto Accident Injuries
While the vast majority of auto accident injuries result from front and rear collisions, you can experience injuries when hit from any direction. The following are some of the symptoms we treat with integral Chiropractic therapy.

Whiplash
Headaches
Disc injuries
Joint injuries
Shoulder pain
Neck pain
Concussions
Dizziness
Blurred vision
Back pain
Spine Injury
And more
If you are experiencing any of the above, we are here to help. We will evaluate your injuries and draw up a treatment plan that is targeted to your individual needs.

Some people begin to experience pain and other symptoms right away. In some cases, you may not begin to notice problems until hours or even days after your auto accident.

We offer the most comprehensive auto injury Chiropractic care in St. Paul, Minnesota. Our offices employ the latest in state-of-the-art equipment. We want you to know your health and wellbeing are our top priority.

Knowing what to expect from your first visit is essential.

Chiropractic care uses various techniques to help ensure your musculoskeletal system heals from the injuries sustained in your accident.

To get started, we will ask you to fill out a complete health history and tell us about your accident and injuries. We will ask you questions to get to know more about your condition.

Next, our Chiropractors will perform a thorough evaluation of your injuries. The preliminary assessment is geared toward discovering if your injuries will respond to Chiropractic treatments.

The Chiropractors will test the following.

Muscle strength - Muscle tone
Neurological health - Range of motion


You may have X-rays, MRIs, and other diagnostic testing if the Chiropractor feels your injuries need further evaluation. We will base your plan of care on the findings from the evaluation process.

You will receive the full care you need for your injuries. We want you to be aware of the comprehensive services we offer auto accident victims.

Chiropractic Services in St. Paul

Hablamos Español

You Deserve the Best Care

CLICK HERE TO BOOK
WHAT PEOPLE SAY
Our Testimonials
The whole team is the absolute best and they only want the best for you. Its like coming home when you walk in. Everyone makes you feel safe and comfortable and they are a very effective chiropractor!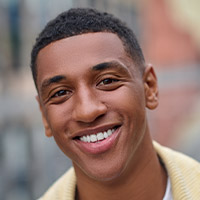 Eric Camball
The best car accident chiropractor hands down. Dr. Ted not only helped with my neck pain but also helped with the whole insurance and casse process. They really do help with all aspects of accident recovery!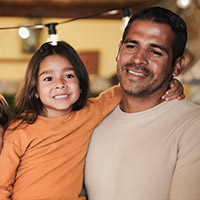 Daniel Barrera
Dr. Ted was great! I was in a minor fender bender but had really bad whiplash and trouble sleeping. The chiropractic treatment was excellent and I was able to recover quickly with strengthening exercies.
Andrea Alvarez
Paying For Your Chiropractic Care

Most insurance providers cover Chiropractic treatment. It is important to note that your Auto insurance PIP policy should cover 100% of your care.

If you have hired an attorney, in most cases, we can accept you as a patient and wait to collect payment until your case settles. Contact us today for details.

Insurance issues often cause further stress for accident victims. We want you to know you are not alone. We are here to make the process simpler. We will contact your insurance company for you. Before we even begin treatment, we will inform you of any limitations in your coverage, along with any benefits you are entitled to receive.

START YOUR PATH TO RECOVERY
Only the Best Chiropractic Care in St. Paul, Minnesota

No one should have to continue suffering in pain when there are non-invasive and cost effective treatments available. We will help you get the relief you need. Best of all, your visits are likely covered by your car insurance company.

We are here to help you through each stage in the recovery process. The care you receive here will help you recover faster and to a full recovery. If you have been injured in an auto accident, contact us right away for the Chiropractic care you need.

Take a Look Inside Our Clinic!